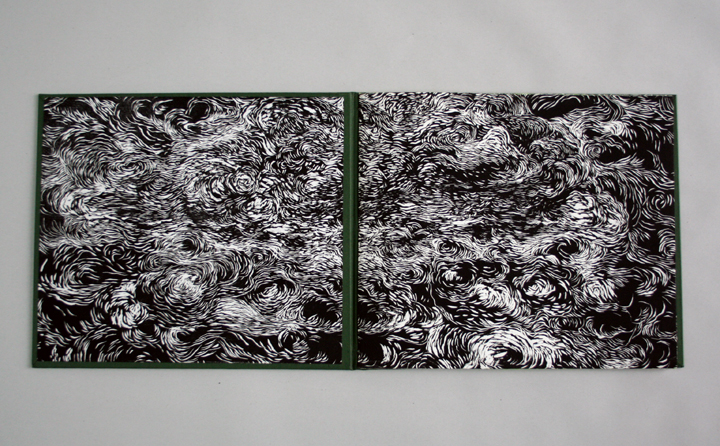 Smoke Screens (2014)
Printed at Spudnik Press, Chicago, IL
Handset type (unidentified but labeled Similar to Times New Roman) on Johannot paper. The images are printed woodcut and linolum cut relief prints.
Edition of 12.
The text through this book is taken from two previously classified government documents:
Behavior of Aerosol Clouds within Cities and St. Louis Dispersion Study, Volume II - Analysis. These documents were released through Freedom of Information Act requests made by Dr. Lisa Martino-Taylor, Ph. D. They were published in the appendix of her dissertation, The Manhattan-Rochester Coalition, Research on the Health Effects of Radioactive Materials, and Tests on Vulnerable Populations without Consent in St. Louis, 1945 - 1970.