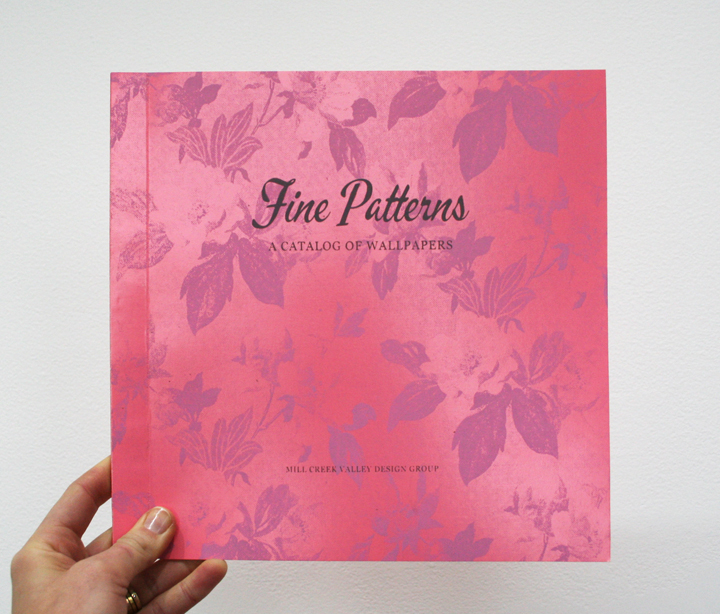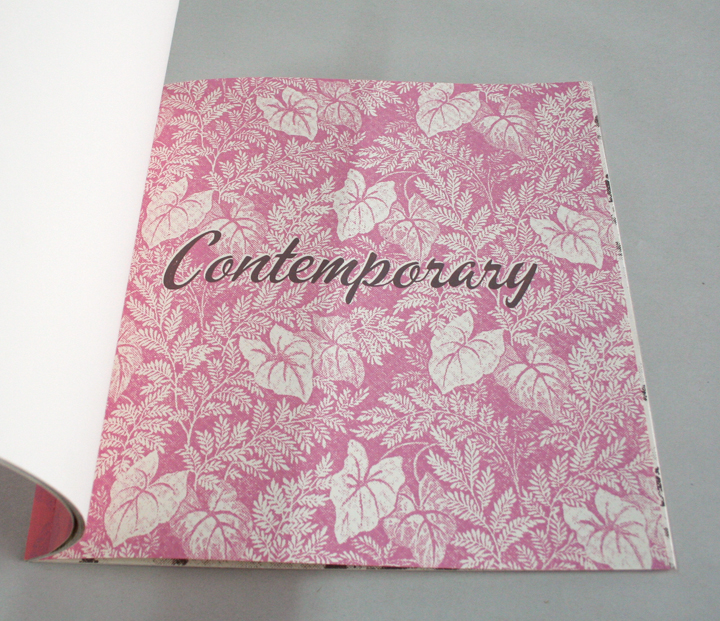 Fine Patterns
Printed at Spudnik Press, Chicago, IL
Screenprint
Edition of 10
2014
This book was made as an ephemeral memorial to Mill Creek Valley and the Pruitt-Igoe Housing Project in St. Louis, Missouri. Mill Creek Valley was a very poor neighborhood, rich in diversity and culture, that was destroyed as part of an "urban renewal" plan in 1959, displacing over 20,000 residents, 95% of whom were black. Some of those residents were relocated to the Pruitt-Igoe housing project, first occupied in 1954, which was infamously destroyed on live television in the mid-1970s.
In the artist book, I combine mid-century wall paper prints with text sourced from 1950s Popular Mechanics books. The words in the book, centered around making improvements, reference the ideals of white-centric urban renewal movements and white flight to the suburbs after World War II. The pairing of words like "Idyllic" with an outdated, western cowboy print or "Master Plan" with a print of a pastoral homestead are meant to be a tongue-in-cheek and ironic reflection on the true motives behind urban planning that has intentionally segregated cities in the United States.. The wallpaper patterns and the prints are all hand screen printed on paper.
Click here to buy this book!