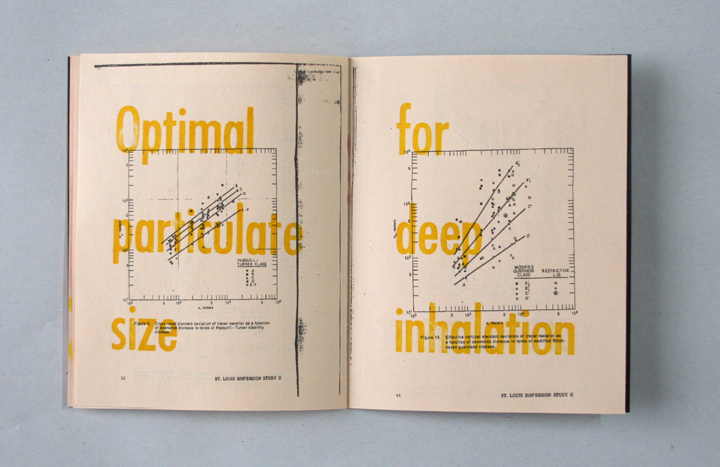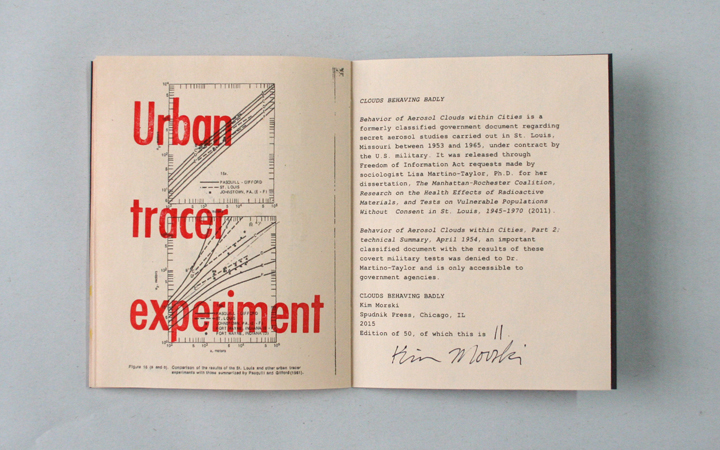 Part 2: Clouds Behaving Badly
Printed at Spudnik Press, Chicago, IL
Letterpress, ink jet print
Edition of 50
2015
Behavior of Aerosol Clouds within Cities is a formerly classified government document regarding secret aerosol studies carried out in St. Louis, Missouri between 1953 adn 1965, under contract by the U.S. military. It was released through Freedom of Information Act requests made by sociologist Lisa Martino-Taylor, Ph.D. for her dissertation, The Manhattan-Rochester Coalition, Research on the Health Effects of Radioactive Materials, and Tests on Vulnerable Populations without Consent in St. Louis, 1945 - 1970 (2011).
Behavior of Aerosol Clouds within Cities, Part 2: Technical Summary, April 1954, an important document with the results of these covert military-scientific activities was denied to Dr. Martino-Taylor and is only accessible to government agencies.
Click here to buy this book!
All Images © Kim Morski